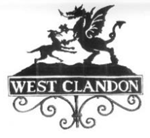 Parish Council Clerk and Responsible Financial Officer
Council: West Clandon Parish Council
County: Surrey
Salary: £6423 pa Part Time 8 hrs/week.
West Clandon Parish Council is looking for a new Parish Clerk for our small rural community of 1200 residents in the Borough of Guildford in Surrey.
As the sole employee of the Council the Parish Clerk plays a pivotal role in the Parish acting as the main point of contact for local residents, village organisations and Guildford Borough.
The Parish Clerk and the Parish Council work closely together, helping to keep the everyday operations of West Clandon running smoothly.
The Parish Council is the lowest tier of local government, sitting below the Guildford Borough Council and is responsible for the maintenance of the village's footpaths, the recreation ground with its adjoining playground, whilst commenting on local planning applications and many other matters.
The Parish Council meets in the evening on the second Wednesday of every month in the West Clandon Village Hall.
If you are organised and have effective administrative and great inter-personal skills, we would love to hear from you.
For an informal chat and further information, please contact the Parish Council Chairman at t.patrick@westclandon.org.uk.