The publishing association is made up of a committee to consult on content of the magazine, the member organisations (see the list under Community Organisations) and very importantly too, the distributors.
The committee consists of representatives of the members and covers as many of their activities as possible, together with stories from around the two villages. The Editor is grateful for any photographs that cover events but is unable to publish any photographs taken for a purely artistic reason.
Ripley and Send residents are welcome to send in any items they think may be of interest, and if  anyone would like to help with distribution the committee would be pleased to hear from them. Please use the contact page for any correspondence.
The Annual General Meeting of the Ripley & Send Publishing Association was held in the Ripley Church Rooms on Tuesday 10th May 2022 at 7:30pm.
Editor: Andy James (Ripley)
Secretary: Jan Carter (Ripley)
Treasurer: Mike Baker (Ripley)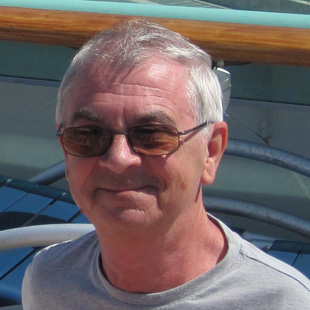 Members of the committee are:
Jennie Cliff (Ripley), Jean Sandell (Send), Jean Turner (Send), Janet Manktelow (Send), Rowland Cornell (Ripley) and Alan Sandell (Send & Webmaster)

Over the last few years we have held a coffee morning in January to thank all our distributors. In 2021 we held an afternoon tea on Saturday 20th November in the Royal British Legion building in Ripley to celebrate 30 years of the magazine and to make a presentation to Valerie who, after 30 years as editor, has now retired. In addition our new editor, Andy, was introduced to all. Catering at the event was by Russell and Andy of Pinnock's Coffee House in Ripley.
Disclaimer: In no event shall Ripley & Send Community Publishing Association (R&SCPA) be liable for any special, direct, indirect, consequential, or incidental damages or any damages whatsoever, whether in an action of contract, negligence or other tort, arising out of or in connection with the use of the Service or Products of the Advertisers. R&SCPA accepts the advertisements in good faith and does not endorse any Service or Product provided by the Advertisers. In addition R&SCPA accepts articles for publication in good faith and shall not be liable for any errors or omissions in such articles.
Copyright: All text and pictures on this web site are copyright by R&SCPA except where indicated otherwise. You may freely copy for personal non-commercial purposes any text or picture that is copyright R&SCPA. To copy a picture right-click on it and "Save as".
Privacy Policy: R&SCPA does not collect any personal data from users of this website except where voluntarily provided by using our contact form. We will only use that data for the purposes of responding to the user. We will not sell, rent, or otherwise distribute your information to other people or organisations.
This website neither reads nor writes cookies.
Some personal data is published on the website as part of publicising or reporting activities. If you require any such data to be removed please use our contact page.
This website is hosted by Kre8 Designs Ltd – see their website for more information.
If you have any problem with the website please use our contact page to report it.