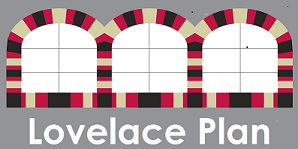 LOVELACE NEIGHBOURHOOD PLAN
Ripley, Ockham and Wisley
The Lovelace Neighbourhood Plan (LNP) is moving towards its final stages before formal submission for examination.
Part of the pre-submission process is the "Regulation 14" public consultation, which ends on Friday, 16th November, allowing all who live, work, visit or have an interest in Lovelace to view the LNP and use the Questionnaire to agree, or otherwise, with the 16 proposals (Policies), offer suggestions for improvement, or make other representations.
In early November there were approximately 250 responses to the Questionnaire, a figure which needs to be improved to prove the community are interested in the future of Ripley, Ockham and Wisley between 2019-2034.
The LNP, Questionnaire and Updates are on the website.  The Updates look at the policies on Housing, Environment, Infrastructure & Facilities and Business & Employment, plus provide background information, e.g. what is a NP, how is it different from Guildford's Plan, what proportion of Guildford Borough housing is proposed for Lovelace, how to Guildford propose to deal with traffic issues in Ripley? etc.
Every resident and business received a paper copy of the Questionnaire in a Big Yellow Envelope.  Have you completed yours?  Further copies for family and friends are available from Ripley Parish Council office, or online and can be dropped off at the RPC office or in the letterbox to the right of the main entrance.  Other drop-off points include the Village Hall and Ripley Church.
Ripley Parish Council Office, 4 Rio House, High Street, Ripley GU23 6AE (opposite the Co-op)
Email:  clerk@ripleyparishcouncil.gov.uk            Tel:   01483 224847
www.lovelaceplan.co.uk             Email:  lovelaceplan@gmail.com           Tel:  07891 368514
Update – 14th November 2018
This is the final reminder to complete your questionnaire, either online, or in the Big Yellow Envelope.  Why final?
The Consultation finishes this Friday, 16th November 2018 and all questionnaires and representations must be received by that date.
This is a community project and totally non-political.
The final Plan will be submitted for independent examination by Ripley Parish Council and will eventually become a legal document.
It is important to show the community, residents, workers, visitors and all with an interest in Ripley, Ockham or Wisley care about the future of their area, but there have been just 280 responses, can we improve on that?
Have you and your family done your questionnaires yet?
Do your neighbours and friends need reminding?
Online, it's very easy, and only takes 10 minutes to show agreement, or otherwise, with the proposals in the plan. Just use the link below https://www.surveymonkey.co.uk/r/DRNDNDG
If your neighbours or friends might prefer a paper copy, let us know.
The latest, and final, summarised updates for this consultation features Infrastructure and Facilities, Business and Employment, plus a summary of what is included in the LNP document. All updates can be found at http://lovelaceplan.co.uk/what-the-lovelace-plan-is-all-about/updates/
Remember, FRIDAY, 16th NOVEMBER 2018, no later.
It's your area, it's your future, be part of it
Annie Cross,
Chair Lovelace Neighbourhood Plan Steering Group
www.lovelaceplan.co.uk    Email: lovelaceplan@gmail.com    Tel: 07891 368514