Dear Residents of Ripley and Send,
The Ripley Event Committee needs some volunteers to help us with organising this event.
The Ripley Event has been running for the last 35 years and has been a fantastic opportunity to raise funds for the local community and local charities, as well as providing some great entertainment and a lot of fun for all the family ……at no charge!
The committee has served the community well over the many years and now requires some help in organising the 2018 event.
We are looking for a Treasurer and an Entertainments Manager –  see below.
This is a great opportunity to help the local community, get to know people in the community and make a difference to the lives of many who benefit from the support we can offer.
I look forward to hearing from you.
Yours sincerely,
Michael Ramcharan
Chairman RE Committee
07445 133131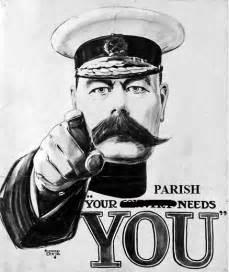 Treasurer Responsibilities
During the year:
Pay in cheques from stall holders and programme advertisers.
Check the bank balance on-line for BACS receipts from stall holders and programme advertisers. Email the stallholders or Pat re programme advertisers to let them know who has paid.
Maintain cash and reconcile to HSBC bank statements.
Circulate cash book summary at committee meetings and comment on receipts, payments, amount available for donations and comparisons to previous years.
Take records to accountant for independent examination after year end (31st December) including accounts records and committee minutes.
Attend the RE committee meetings (monthly from JAN 2018), based on your availability
On the day of The Event:
Pay entertainers by cash or cheque
Collect cash from the following sites:

Fairground / bouncy castle
Ice cream van
Horse rides
Model boats
Entertainments Manager
During the year:
Ensure bookings made for the main ring entertainment on the day
Attend the RE committee meetings (monthly from JAN 2018), based on your availability
Ensure water supply to selected areas
Arrange delivery of essential services to the venue being main point of contact with the relevant suppliers
Liaise with musicians/choir/ fairground owner/ice cream provider
Attend the RE committee meetings (monthly from JAN 2018), based on your availability
On the day of The Event:
Assist with set up of the event
Assist with main ring events when required
Assist with clear up at end of the event